Folx PRO Download Manager
Folx is less specialized to record audio from YouTube Mac. It's more of a bundle, a general-purpose downloader with a torrent client to boot. If you like having your YouTube downloads in one place with all the others, it's one way how to record audio from YouTube.
Some benefit may be gained from the sorting and tagging features, especially if your video backlog is large and hard to navigate.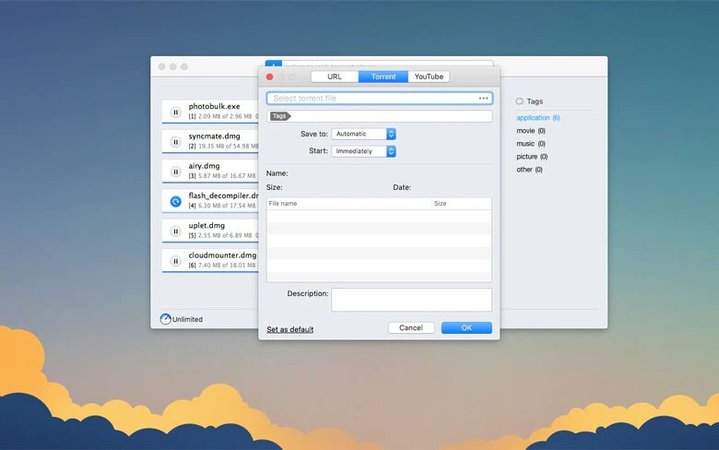 How to Record Audio from YouTube on Mac Using Folx
1. Download Folx and upgrade it to PRO. The activation code can be bought from the official website.
2. Copy a YouTube link from the browser; paste it in Folx and press Enter.
3. The downloads can be reconfigured:
You can set tags to discern your downloads and locate them as the need may arise.
The download location may be changed, or you can use the Default.
When downloading from YouTube, there is an option for MP3 format.
4. Click OK and your download will start with given settings.