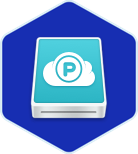 pCloud data security with CloudMounter
pCloud is an easy to use cloud storage that offers lifetime plans. It is a great backup and sharing tool. However, when talking about data security, it's never too late to use additional protective means. That is why we recommend CloudMounter. Encrypt files with a couple of clicks and be sure that they will be seen as total nonsense for those without a decryption key.
Mount pCloud as a disk
Want to save space on your hard drive and at the same time have your pCloud mounted as a drive? With CloudMounter there is no need to sync data between online cloud and computer.
pCloud drive encryption
Don't worry about pCloud security breach.CloudMounter sets the priority for data protection and uses the latest means of data encryption.
Secure access
Designate who has the right to access your online files. Set the password to ensure better data protection.
CloudMounter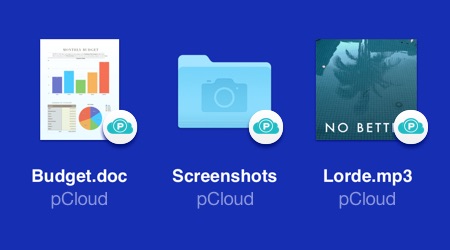 Other app/device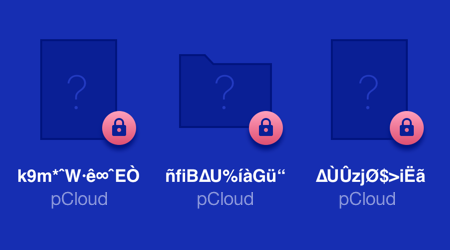 Easily reach your pCloud files
Seamless integration into Finder makes it possible to work with your pCloud files the same way as with your local ones.
Why users trust CloudMounter
Users choose CloudMounter because it is a user-friendly, reliable, flexible solution that offers work with a lot of popular cloud storages and remote servers. It is a great all in one solution for a perfect managing of your cloud accounts.
High standards for privacy
Your privacy is important to us. CloudMounter neither keeps your personal data nor sends it to any third parties. All passwords are safely kept in Mac OS Keychain and are used for corresponding accounts only.
Finder Integration
CloudMounter makes it possible to have a smooth connection between your computer and cloud storages/remote servers. Thanks to Finder integration you can use cloud accounts as local drives.
New cloud providers
Our CloudMounter team never stops on improving our app implementing new features and working on adding more and more connections thus making CloudMounter top one choice.
CloudMounter for Windows
Access and manage your multiple cloud accounts as well as remote servers right from Windows Explorer.