NEW
Yoo-hoo! CloudMounter is now natively compatible with Apple M1-powered Macs!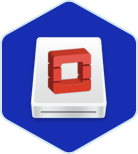 Use encryption for OpenStack documents to protect your cloud data
OpenStack Swift, also known as OpenStack Object Storage, is a free and open source object storage service running on standard server hardware. It is licensed under the Apache License. OpenStack Swift is a great solution for backup and archiving of unstructured data, like media files, documents, emails and virtual machine images. As we are constantly working on improving our software, adding OpenStack service and the possibility to encrypt cloud files seemed like a very logical step forward, which we hope you'll enjoy!
Mount as a Disk
While working with OpenStack Swift with CloudMounter you won't need to duplicate the data locally and online, which helps save your valuable hard drive space.
Cloud encryption
Encryption proves to be very efficient for file transfer protection. Strengthen your OpenStack security with CloudMounter.
Filter access
Be sure that your content in OpenStack storage is unreadable to those who do not have the decryption key.
CloudMounter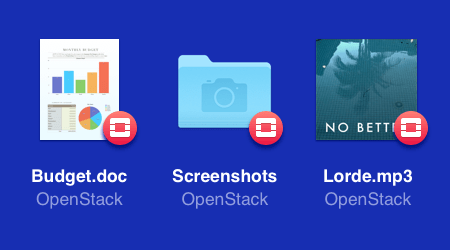 Other app/device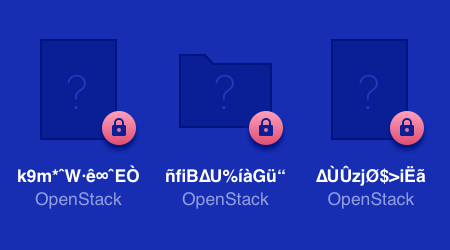 Online files at your fingertips
When you mount OpenStack storage as a local drive your cloud files become as easily accessible as if they were stored locally.
Why so many users choose CloudMounter
Being relatively new to the software world CloudMounter already features a great variety of cloud storage support. It also provides its users with a secure access to their online data.
Top standards for privacy
CloudMounter is all about privacy! Your login data is not used for anything other than logging in to the designated cloud account. All login details are kept in Mac OS Keychain and are sent to servers and clouds through encrypted channels.
Finder Integration
CloudMounter works flawlessly with Mac OS Finder to offer you the remote servers right there at the convenience of your desktop or MacBook as if the files are stored locally.
More cloud services
More clouds and web servers will be coming so that if your preferences on where to store files change you won't need to look for any other solution, but keep enjoying working with CloudMounter.
Encrypt other Clouds and web servers
With CloudMounter it's also possible to encrypt Dropbox, Google Drive, OneDrive, Amazon S3 data and the files on FTP/SFTP, WebDAV servers.