NEW
Yoo-hoo! CloudMounter runs natively on Mac computers with Apple silicon: M1 and M2 series!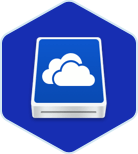 OneDrive encryption for exceptional file security
You probably know that as the decryption keys are kept by your cloud storage provider, it means they can access your cloud at one or another point of time, "under certain circumstances", as they say. Also, when you share a document from your cloud, anyone with the link can access it if you were not specific about the access rights – the privacy of your data easily gets compromised. Due to this, we offer you an application that helps increase cloud computing security – CloudMounter. Unlike the native OneDrive client, CloudMounter does not expect you to duplicate data in a local folder and the folder online – no need to waste your hard disk space.
Mount as a Disk
With this OneDrive app for Mac you can mount multiple accounts as drives without installing them on computer and copying the content to your local drive.
Cloud encryption
Encryption proves to be very efficient for file transfer protection. Increase your
OneDrive security
with CloudMounter.
Locking
This OneDrive Mac client makes your content unreadable to those who do not have the decryption key.
CloudMounter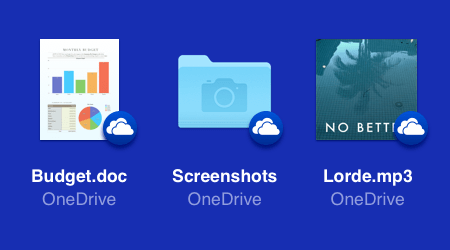 Other app/device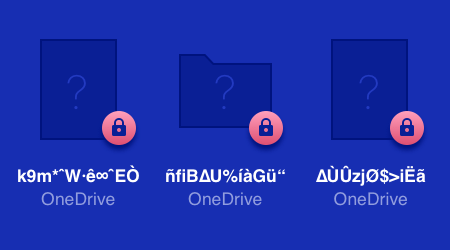 Your OneDrive files in your Finder
Mount Microsoft OneDrive storage as your local disk and work with its contents in Finder as if everything was stored locally.
Why choose CloudMounter
Because it is secure, versatile, friendly, and supports an impressive number of online storages and web protocols. CloudMounter works with Finder perfectly well for your utmost convenience.
Usage of Keychain
Your privacy is the most important thing to us! That is why CloudMounter never stores or shares any of your login data with anyone who is not supposed to be involved in the connection. The login data is stored in Mac OS Keychain and is only used for logging in to dedicated accounts.
Integration with Finder
CloudMounter artfully blends its forces with Mac OS Finder for the most efficient connection of your computer with your accounts on remote servers. Cloud accounts and web servers are as easily accessible as local disks on your Mac.
More Cloud services
We never stop thinking on what improvements and novelties we should bring in to CloudMounter. We are currently working on iCloud support.
Encrypt other Clouds and web servers
With CloudMounter it's also possible to encrypt files in Dropbox, OneDrive, Google Drive and files on FTP/SFTP and WebDAV servers.
CloudMounter for Windows
Access and manage your multiple cloud accounts as well as remote servers right from Windows Explorer.