Choosing only one picture to tell an entire story is not an easy task – not at all. That is why we are so thrilled about the new Instagram feature – now you can share several photos and videos in a single post! Your followers will see the first picture of the set with blue dots indicating they can swipe back and forth to see all pictures and videos the post contains.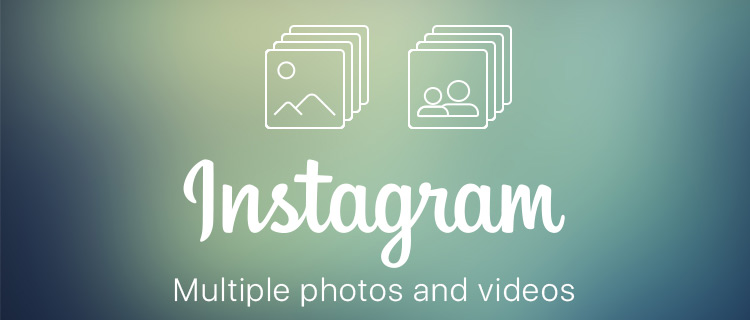 So how to upload to Instagram pictures and videos to create such a carousel?
Read on, here is your step-by-step instruction:
Launch Instagram and tap Plus icon at the bottom of the screen, then choose Library.


At the bottom of the image preview area you'll see a new option – Select Multiple. Tap it and it will turn blue – now you can upload photos to Instagram to be posted together. Once you selected images and videos, tap Next.

A note: all items in such posts are added in the square format. You can crop each of the images by moving them around, use the grid to fit them into the frame – just the way you'd do it when you upload pictures to Instagram for one-item posts. It might take a while for the feature to roll out globally so in case you do not see Select Multiple option, it's likely it has not been introduced in your region yet.


Each of your photos and videos in the carousel can be edited individually; this includes applying filters and tagging people. You can change the order in which items are displayed and remove them from the post.


Enter a caption and choose a location – these are applicable to the post as a whole and can be edited later at any point of time.


Before share the post, please note that It is not possible to change the accounts you've tagged in the post once it is live, and you cannot reorder, edit or delete individual items. Deleting the entire post is possible and can be done at any point of time.

If you are okay with changes made, tap Share – the post goes live!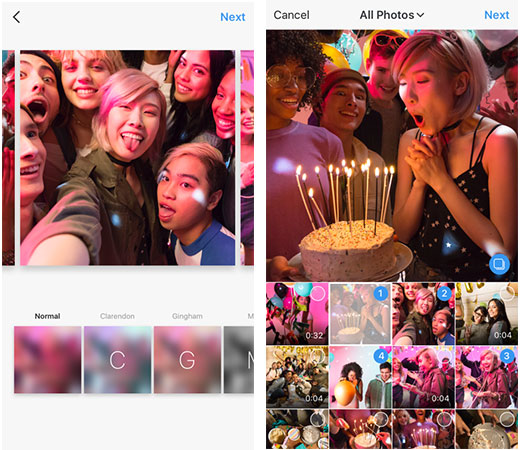 Carousels are especially cool when you share pictures from parties or events with a lot of people around. All of them would like to see themselves, and with this kind of posts it is really easy to publish multiple pictures without overloading your followers' news feed. Carousels are marked with a special icon so that your followers know they are different from one-item posts.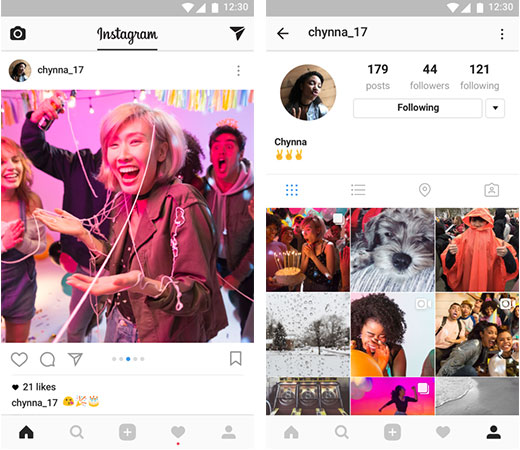 Before you go – many people ask us if uploading to Instagram from Mac is possible. It is – with the help of Uplet, this special Instagram uploader enables you to upload Instagram from Mac directly. Good news for those who you use your DSLR to click photographs or edit your images in a desktop app – now you can skip the part of sending images to your mobile first. Moreover, this Instagram uploader for Mac allows sending multiple pictures at a time – as of now each of them is to be posted individually. However according to the developer, one of the nearest releases will support carousel posts and multi-account feature. Make sure to give this Instagram uploader app a try!
Uplet
Requirements: OS X 10.9 ,
21.74MB
size
Version
1.7.384
(
17 May, 2020
)
Release notes
Category:
Other solutions