While you are deep into work on your computer we bet you don't like to pick up the phone and read texts every time, let alone reply to the texts by typing on the phone. It would make things a lot easier if you could read and reply to texts on your Mac, wouldn't it? With SyncMate Expert you can read, create, send, and export texts to other formats.
Get to know SyncMate
Despite being easy to understand and use, SyncMate has a lot of syncing power in it. SyncMate has its Free edition as well as Expert (paid edition). Free SyncMate will sync contacts and calendars between Mac and Android; Expert will sync music, playlists, images, videos, folders, etc. Expert edition also lets you mount Android as a Mac disk and sync all supported data automatically in the background.
Read or manage SMS on your Mac with SyncMate
Free SyncMate allows you to read texts of your Android on your Mac screen (Inbox, Sent, Draft, Outbox). To have contact names shown, you'll need to sync Contacts on your Mac and Android.
With SyncMate Expert you can do a lot with your texts on your big screen with your full keyboard. Read, create, reply, send, delete, export to various formats, or search through your texts.
Sending text messages
Connect your device to Mac, open your SyncMate Expert and text away! You can easily text with multiple recipients at a time.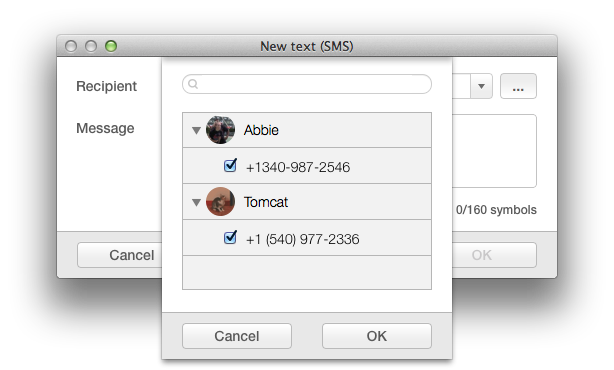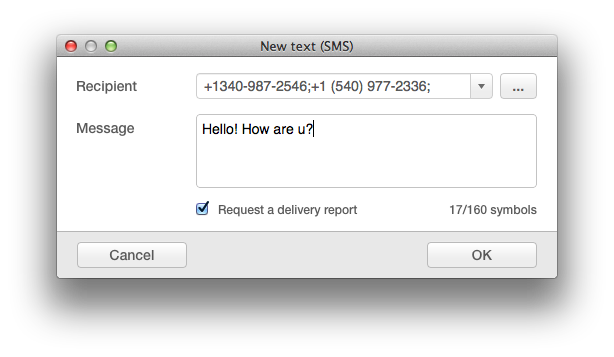 Exporting text messages
SyncMate Expert can export texts from your Android phone to your Mac as HTML, TXT and CSV for later reference.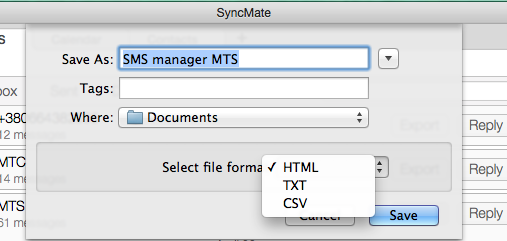 Summary
SyncMate is one app to sync your Android, iOS devices, other Mac computers, online accounts and storages (iCloud, Google, Dropbox), Windows services (Outlook, Office 365 Home and Business editions).
Here you'll find more details on sync possibilities and supported devices and accounts.
Compatibility
SyncMate requires OS X 10.10 and is compatible with Android 5.x-10.x devices and iOS 5.x-13.x devices.
More How To's
SyncMate Expert
Requirements: OS X 10.10+ ,
50.9MB
size
Version
8.1.475
(
30 Mar, 2020
)
Release notes
Category:
System Utilities