For a lot of companies Instagram promotion and Instagram advertising campaigns have become part and parcel of the social media strategy. Considering the website's popularity, it is only understandable – this platform can make a lot of difference in your marketing if you know how to use it.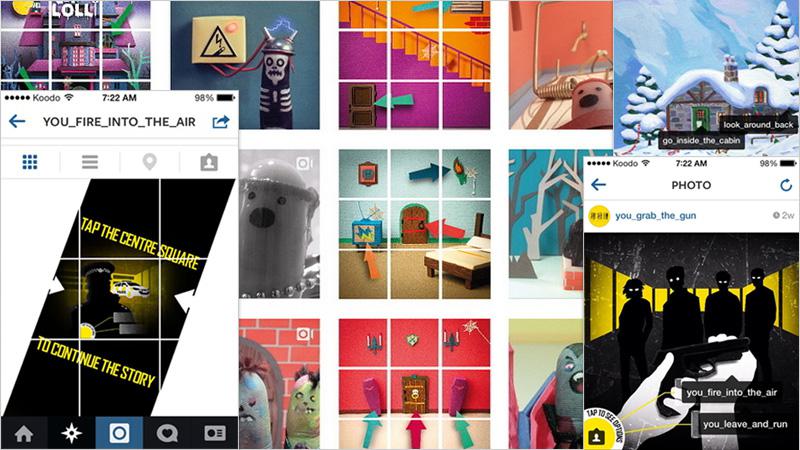 One of the latest trends that offer a great opportunity for your business promotion is Instagram interactive games. Games, you might wonder, how do you play a game on Instagram if all you have is still images and short videos? There is a smart way to do it – with the help of photo-tagging functionality. Upload an image and add tags that link you to other images and accounts, e.g. clicking tag 1 will take you to account 1, while clicking tag X will take you to account X, and from there you can proceed to a further stage. Sure, tagging images and accounts is a lot of work, but in the end interactive games on Instagram prove to be worth of all the time and effort you put in creating them. They ensure a high level of users engagement, and businesses report to be happy with the results they bring.
Thus Old Spice's sci-fi storytelling on Instagram was much liked and commented upon, while Canon marketing team deserves a round of applause for their Instagram social game – Canon Instazoom campaign. Amazing job was done by Adidas Poland in order to promote their shoes.
Every day a password was given out on their Instagram page, and users had to find it by clicking on shoes' photos in a particular order. This, of course, multiplied the number of their daily visitors in no time.
So what are you waiting for? Go ahead – apart from promoting your business interactive games on Instagram allow unleashing your creativity. Make sure to use the right Instagram photo uploader, i.e. the one that allows you to upload on Instagram from Mac.
We suggest Uplet by Eltima Software
Not only it allows you to post to Instagram from computer, it also enables uploading multiple images or videos at a time. This eliminates an additional step of getting your images on your mobile first – you thus retain the original quality of images – and saves you lots of time and effort. Once you upload photos on Instagram from Mac, you can edit them one by one and add tags and captions.
Creating interactive games on Instagram has a lot of potential for engaging your target audience and creating awareness about your products and services – and it is a lot of fun too. Provided you've got a good Instagram uploader for Mac.
Uplet
Requirements: OS X 10.9 ,
21.74MB
size
Version
1.7.384
(
17 May, 2020
)
Release notes
Category:
Other solutions