Elmedia Player PRO - Instagram Video Downloader For Mac
In the era of social networking services Instagram still stands out. Within a very short span of time this website has gained enormous popularity – thanks to offering just the right set of features and ease-of-use. It has recently added a much-awaited functionality – now you can share not only pictures, but short videos too. It is a sort of an alternative to YouTube, although just like YouTube it does not provide download functionality.
So what do you do if you would like to have an Instagram video on your hard drive, how to save Instagram video on Mac? Third party apps and services are here to help you. There are many web-sites that claim they can download Instagram videos. Mac users might not like it though, we must warn you. Most of them – although they claim they can save Instagram videos on Mac for free – come along with viruses, adware, bugs, popups; sometimes they work, sometimes they do not. So the best Mac Instagram video downloader would be a proper app, and we suggest using Elmedia Player PRO.
Not only this application looks really clean – no popups, flashing ads and confusing links – it is also very easy-to-use. Navigation and user interface are intuitive, be it a social networking addict or someone who is just learning how to operate a computer and browse Internet, anyone will appreciate the elegance of the solution.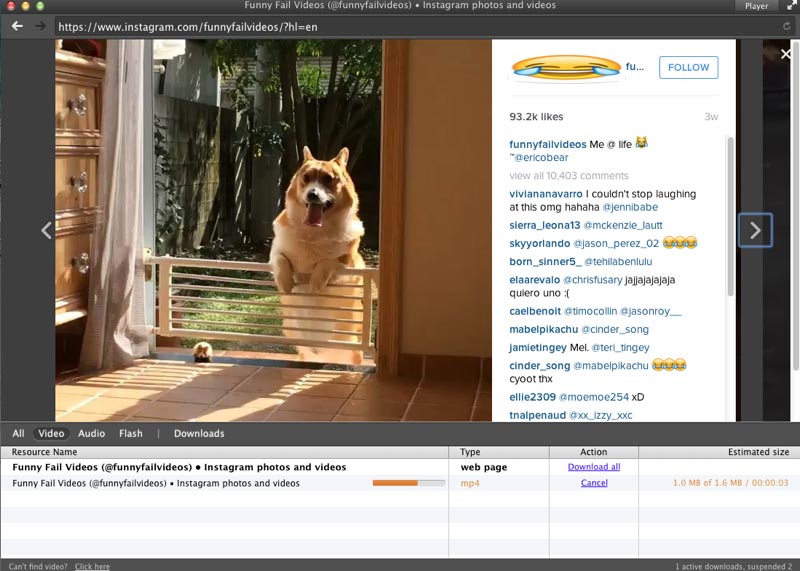 Let us show you how to download videos from Instagram on Mac.
1. Install Elmedia Player
Our Instagram video downloader for Mac is available here. Download, install and launch it.
2. Activate the PRO features
Once you purchase PRO version of the app, you will be sent an activation code. Use it to activate the PRO functionality.
3. Download Instagram videos
Open Instagram on your Mac, copy the link to a video you would like to download and paste it in Elmedia Player. You can specify in what format and resolution you would like your video to be saved and click Download. Your downloads destination folder is set in Elmedia Player preferences.
If you want to post to Instagram from Mac, check Uplet.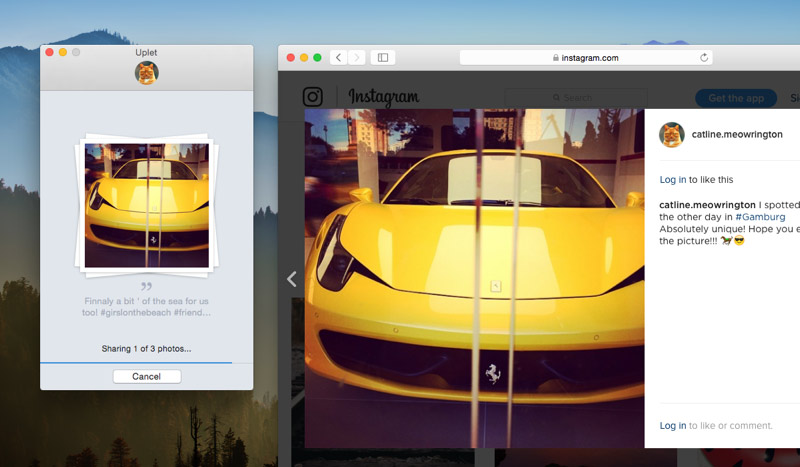 Uplet is a handy tool that allows posting to Instagram account, directly from Mac computer. The software is easy to use and is available in Mac App Store, as well as our web-site. Check Uplet and enjoy the benefits of bulk Instagram
uploader for Mac. And, since the version 1.2 you can upload videos to Instagram too.
Elmedia Player for Mac
Elmedia Player for Mac
Flash
36.64MB
Requirements: OS X 10.7+ ,
36.64MB
free space
Version
6.9(1118)
(
13th Nov, 2017
)
Release notes