There is no doubt – Uplet is an awesome app that helps you make most of Instagram. It lifts restrictions imposed by Instagram by enabling you to bulk upload pictures directly from your Mac – in one go. However, you might wonder if it is OK to get around these restrictions and if there is a possibility of your account being banned. In this article we will try to explain how Uplet works and what is to be done for your account not to be blocked.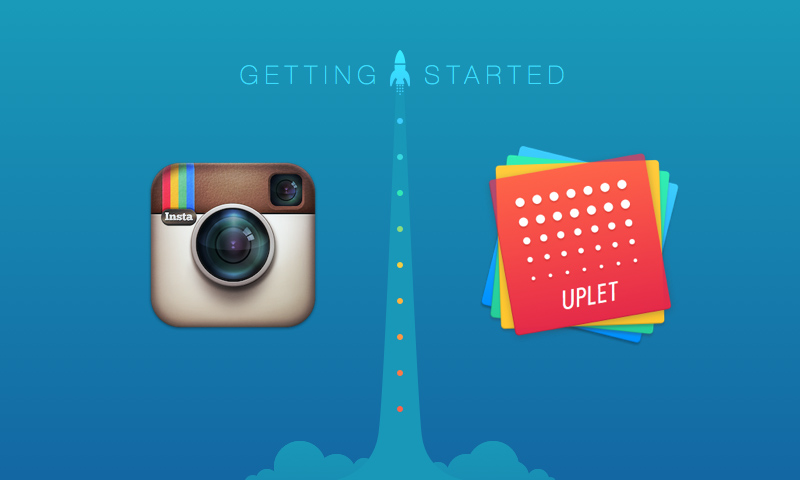 First, you need to follow certain rules. They are simple, first, do not get carried away. Even if you have a lot to share with the world, please remember that nobody likes being bombarded with pictures, even your best friends. Currently Instagram allows posting only 100 photos in 24 hours. If you exceed this limit, the photos will be still uploading, but you will not see them posted to your feed. Once it happens, you will have to wait till the next day, to continue posting.
Mind other rules – no posting pictures that do not belong to you; contain violence, nudity or incite racial or religious intolerance. If you post photos with other people, do not forget to tag them. Make sure your pictures are unique, yes, you'll have to take thorough care of captions too – do not copy-paste the same comment under dozens of pictures. You might be aware that Instagram has joined Facebook's initiative against anorexia, so all weight loss promotions and related hashtags may result in a warning or account ban.
Simple, isn't it? As long as you do not break these rules, your account is safe. Another thing worth noting is that Instagram tracks the IP addresses of the devices used to post photos. We particularly don't recommend running Uplet with the same Instagram account on different Macs or using it along with the native Instagram client for iOS or Android.
FAQ
1. Is Uplet an official Instagram client?
Uplet is a third party software not affiliated to Instagram, to use the app you need an Instagram account.
2. Does Uplet use Instagram developers API?
No, Instagram standard API does not allow uploading images. You will upload your photos directly to your Instagram account.
3. Is this legal for an end-user?
Yes. If you do not violate the rules described above, you do not need to worry about your account safety.
4. Is this legal for the developer?
We do not save, store or use any personal information, like passwords or the actual images. Your password is stored in the keychain and sent to Instagram only when required, through secure SSL connection. As for photos, they are sent directly to Instagram servers. We do not violate any developer's API rules, as we do not use API for uploading. Also, Uplet does not send automated requests to Instagram servers, upload is done by a user manually.
Uplet
Requirements: OS X 10.9+ ,
21.74MB
size
Version
1.7.384
(
17 May, 2020
)
Release notes
Category:
Other solutions