Top Programs for HTC to Share Data With Mac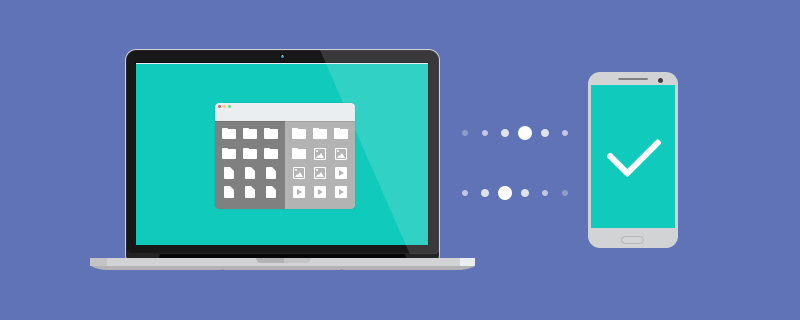 Taiwan-based design and equipment manufacturer, HTC Corporation has been making smartphones long before you knew it, for the last two decades to be precise. It started with Windows phones and over time added models that run Android OS, the first one being HTC Dream in 2008. HTC is recognized as one of the best brands in the world, and having gone through ups and downs, the company is holding strong in making mobile devices of high quality. HTC 10, the flagship phone of 2016, is another proof to it. The device has so much to offer and it is no wonder that many Mac owners go for it, although they know that they will need to figure out how to connect Android to Mac and it might require a bit of effort.
To synchronize data on your HTC phone and Mac, to transfer files between the two you need a special piece of software – an HTC Mac sync manager.
The list of top apps for HTC data transfer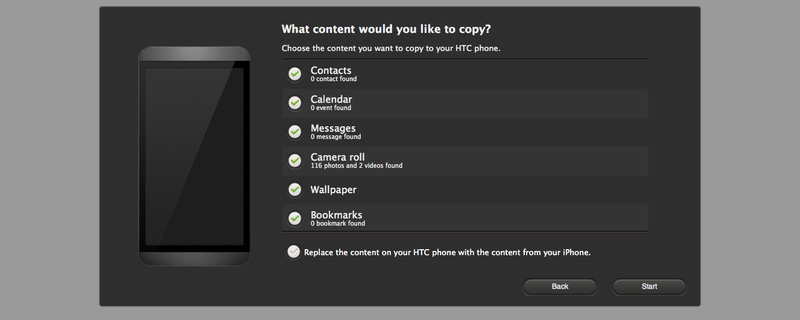 HTC offers HTC Sync Manager for Mac. This application enables Android file transfer for Mac – you can sync all your media files (photos, audio recordings, video clips) and personal files (messages, contacts and bookmarks). Once you connect Android to Mac, you can view and manage files on the phone, transfer them, create their backup, restore and sync data.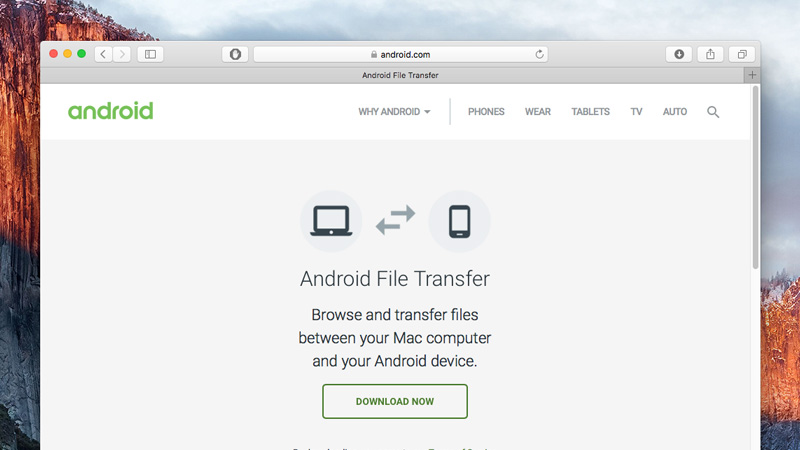 Google, in turn, offers its own Android file manager app – Android File Transfer. The software enables viewing data on HTC smartphone as if it were a Mac external hard disk. You can transfer upto 4Gb of data at a time between your phone and Mac.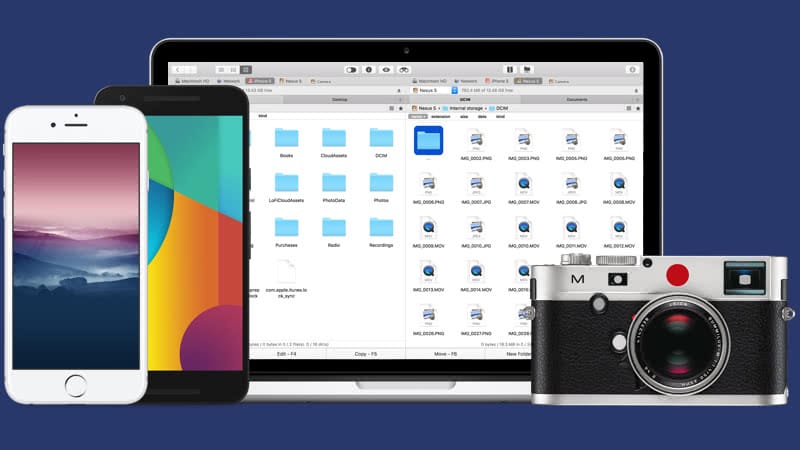 Both these tools are reliable and easy-to-use. However if you are opting for a software solution, maybe you would want it to do a little more than just transfer files from Android to Mac and back? If this is the case, go for Commander One. This software is basically a file management solution that allows you to work with archives, display hidden files, discover computers in the network and a lot of other things. It is capable of mounting any Android device on Mac so it appears to be an additional drive on your Mac, you can then browse it, select data and move it to Mac. The same can be done for iOS or any other devices in MTP mode, as well as cloud storage services such as Dropbox, Google Drive, OneDrive, etc. The functionality the app offers is pretty cool, so make sure to check it out, may be this is the best file manager for Mac you've been looking for.
Commander One
Requirements: OS X 10.10+ , 13.1Mb free space
Version
1.7.4(2445)
(
21st Sep, 2017
)
Release notes
Category:
System Utilities