Table of contents
Many users who have changed their familiar Windows OS to macOS encounter certain inconveniences while using a computer. Which is quite natural, because the differences are quite significant. Familiar menu items, functions, modes, and options are not the same as before. One of the most used and useful Windows utilities is the well-known Task Manager. However, how to find Task Manager on Mac? In this article, we will figure out how to open the Task Manager on Mac, which utility replaces it, and how to use it. Let's get started.
What is an Activity Monitor? Key features and capabilities
Mac Task Manager is called Activity Monitor and it is a tool that comes natively in all versions of macOS. It lets you control system settings, view information about Mac apps or processes, or even manage apps easily. Let's take a look at the key features of Activity Monitor and how to open Task Manager in Mac operating system.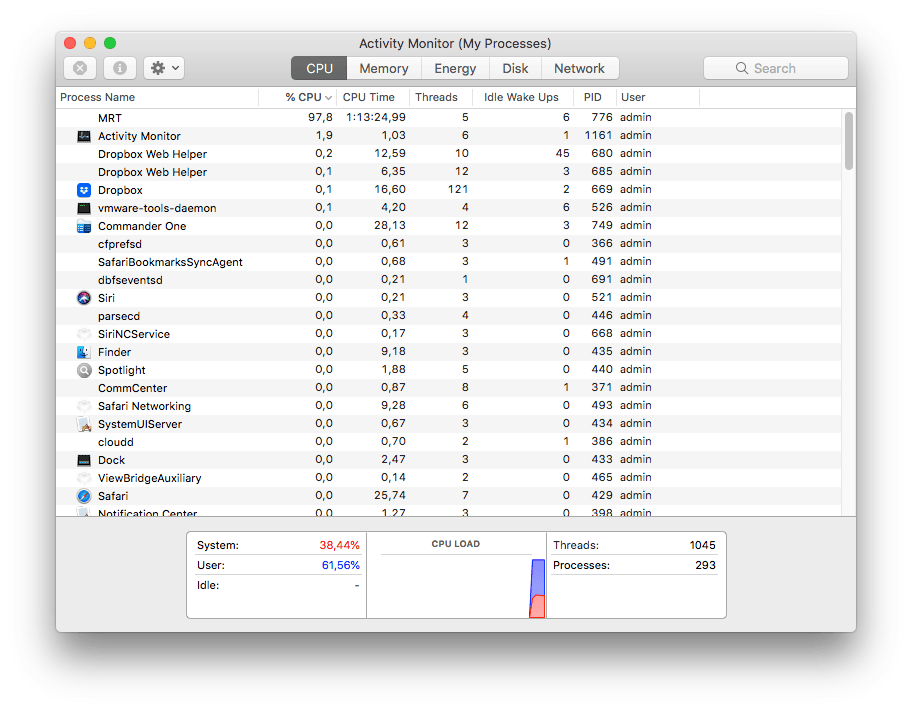 1. CPU Monitor
The CPU tab shows how each process uses the CPU on your computer. You will see what percentage of the total CPU time the process is using (% CPU), how long it has been active (CPU Time), how many times the process has woken up from sleep (Idle Wake Ups), and more.
2. Check memory
You can find out how much RAW your Mac is using, find a real-time memory graph with values ​​that can help you diagnose performance, and check the used memory, wired memory, application memory, etc.
3. Energy use overview
In the Energy tab, you can check the Energy Impact along with the Average Energy Impact for each application over the past eight hours. App Nap allows your Mac to put inactive applications to sleep and way more.
4. Disk Panel
To check that a process has been read or written to disk, you can use the Disk tab. It represents the number of times your Mac has accessed the disk to read and write data.
5. Network Tab
The Network tab displays the data your Mac is sending or receiving over the network. You can also quickly identify the applications that are transferring data and external resources for each process in the Task Manager.
Ok, now that we know Activity Monitor's features it is logical to go to the next question, namely "How to open Mac Task Manager?" Continue reading to know more.