How to download YouTube videos Mac
Software solutions are probably the most obvious and reliable choice when it comes to downloading videos from the web. Most of the times it is pasting the YouTube link into the app and choose the format to save video in and click Download.
Contents:


1. The easiest app to download from YouTube - Airy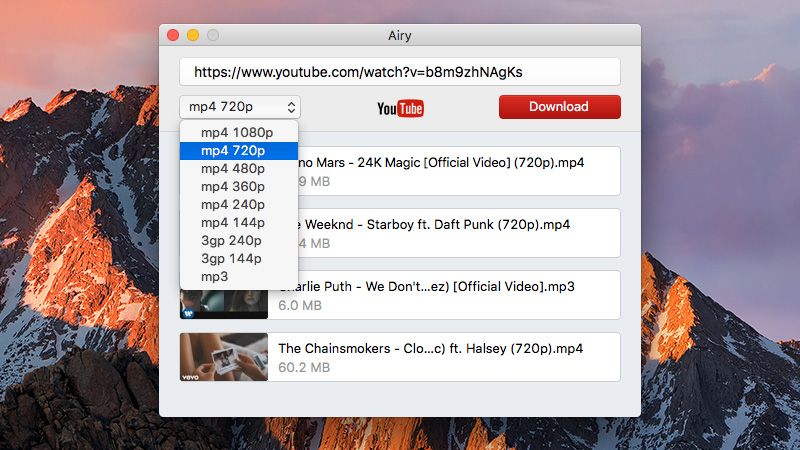 Airy for Mac
So the first app we'll look at is Airy. You can easily consider it the best YouTube downloading method for Mac OS. It offers lots of wonderful features:
Extract MP3 sounds from the videos instead of download the whole thing.
Download in Super HD quality, even in 4k (2160p).
Download YouTube playlist as videos or as audio files.
Download the complete YouTube channel.
Save private YouTube videos.
Integrate Airy with your browser.
And the process is so easy, it is almost addictive:
Download the app and register full version. However if you just need a couple of videos you can use free Airy.
Copy the link to YouTube video, playlist or channel and then paste it to the Airy window.
Choose the file type you want to save your video as. Or if you just want the audio - it is MP3. Note that playlists and channels take longer time to download than a single video.
Click on the Download button.
By default Airy saves files in Downloads folder, but you can set whatever location you prefer in Preferences.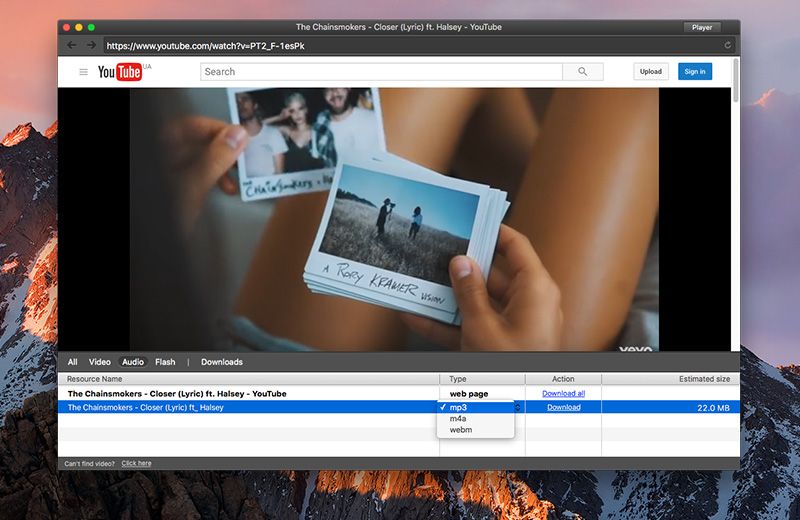 Elmedia Player Pro
Elmedia Player PRO is a player indeed, but there are so many other roles it can play! PRO version can download online videos and extract soundtrack from video including those videos hosted on YouTube, Metacafe, Vimeo, Dailymotion, Facebook, Yahoo, and more. It can do stuff similar to iTunes like create, manage and delete playlists. Elmedia Player can play pretty much any file type out there.
Download YouTube videos with Elmedia Player PRO, including YouTube playlists and channels. If a video has subtitles they will be saved along with the videos in .srt format. Follow these steps to download YouTube videos with Elmedia Player PRO:
Download Elmedia and register PRO version with activation code that you can get to email after purchasing the license.
Switch to the browser mode in the main menu.
Enter the link for YouTube video and press Enter.
See the list of files available for download at that link and choose the file. Click Download.
You can choose the preferred video format (MP4, 3GP, WebM, FLV, etc.).
To extract MP3 sound from the video, switch to the Audio tab and choose the audio format.
By default files are saved to Downloads folder. You can adjust this in Preferences.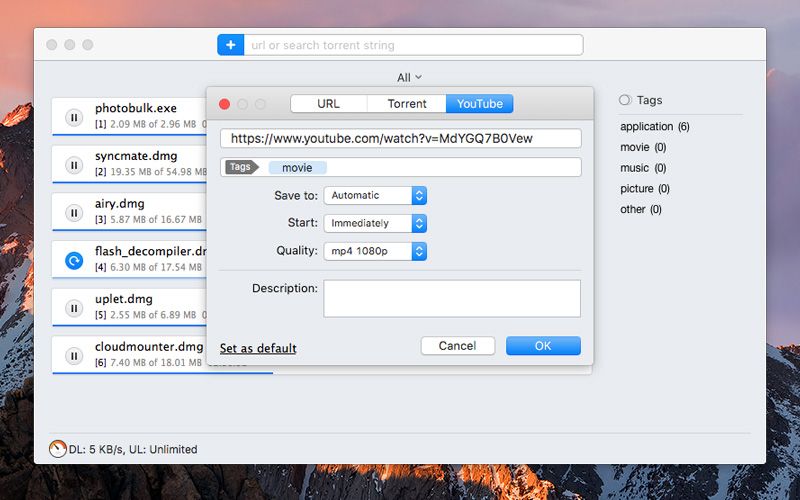 Folx
Folx is a free download manager for Mac OS with the true Mac appearance. It is a combination of two apps in one: a download manager and a torrent client. Free Folx is a rather full app, however it is always a good idea to upgrade it to PRO version with lots of wonderful handy features. To download videos from YouTube with Folx perform these steps:
Download Folx to your computer and register PRO version with a code, that you receive in your inbox after buying the license.
Paste a YouTube link to the Folx window and hit Enter.
Adjust the download settings:

Assign tags (for example, YouTube). You can assign as many as you want.
Set the download location.
Select the video format you want to save your video as. If you only need the sound, select audio.
You can set a custom description for the video.

Click OK to finalize the task.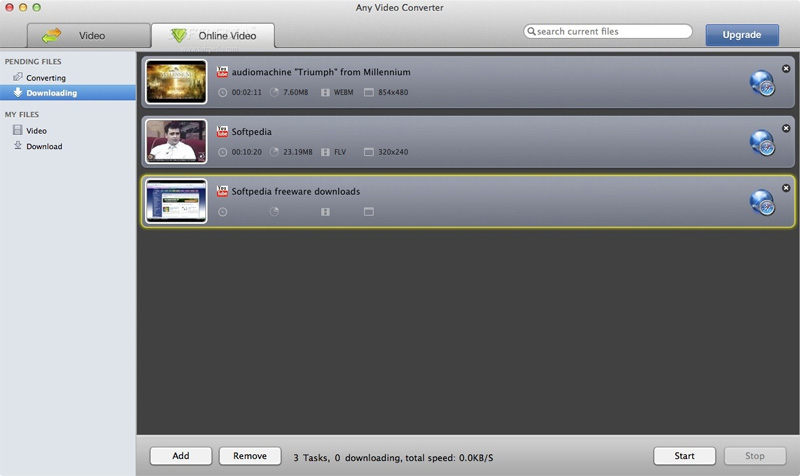 Any Video Converter
This solution is pretty expensive (about $49.95 for Ultimate), but according to developer this converter can download videos from more than 100 websites like YouTube and Facebook, and also it can save streaming videos from Netflix and alike. It can also rip DVDs and offers video editing tools.
How to download from YouTube with AVC:
Install the app to your Applications folder.
Open the program and click "Online Video" option.
Click "Add" button to see an Input URL window.
Paste a YouTube link in the field and click "OK".
Once the program is done processing the link, click Start.


If you don't feel like installing any software, download websites can work for you. They do conversion and then provide you with a download link — no need to install anything.
This method is not as reliable as using software solutions though, as the download can break or the service may be down at exactly that moment when you need it. But these services are worth trying anyway.
Some of such services are simplifying the downloading process by letting you simply alter the YouTube link in your browser and then the service will take over. For example, change "youtube.com" to "vdyoutube.com" and the VDYouTube service will do its job.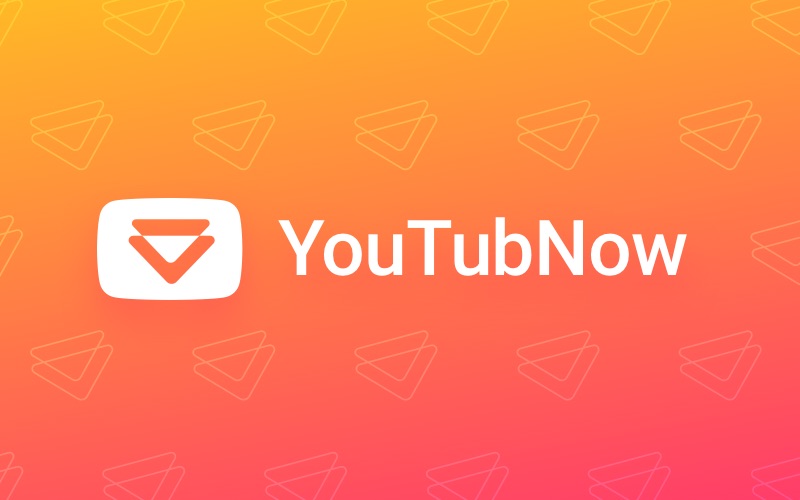 This web service knows perfectly well how to download YouTube videos on Mac. It doesn't require installing browser plugins or extensions, creating a YouTube account, registering, subscribing to a video channel, converting downloaded files or paying for better features. YouTubNow only asks you to paste a video link/name or a search query, choose a format as well as resolution, and hit Download.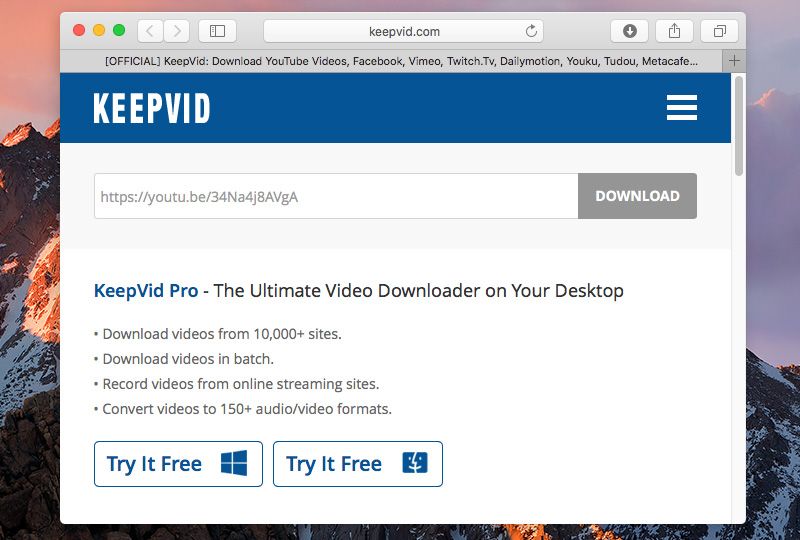 KeepVid online service
With this online service you just need to paste the video link and click the "Download" button next to it, however be alert not to click the big ad also saying "Download". This is the drawback of services like that, they'll try to lure you into ads at any price.
You can save both video and audio files. Right-click the file you need and choose "Save Link as" to download to computer. This service requires Java to run.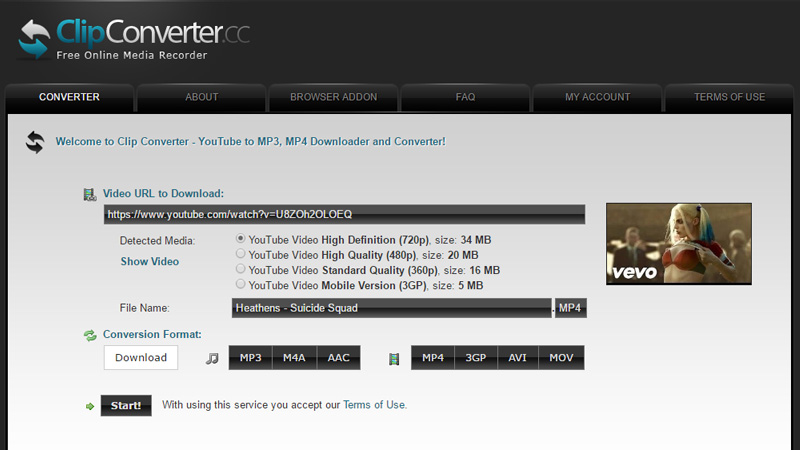 ClipConverter.cc
ClipConverter.cc takes the link you want to download from and offers you to download the video hosted there in various video and audio formats. You can set the start and end time for the video. Such video hosting websites as YouTube and Vimeo are supported.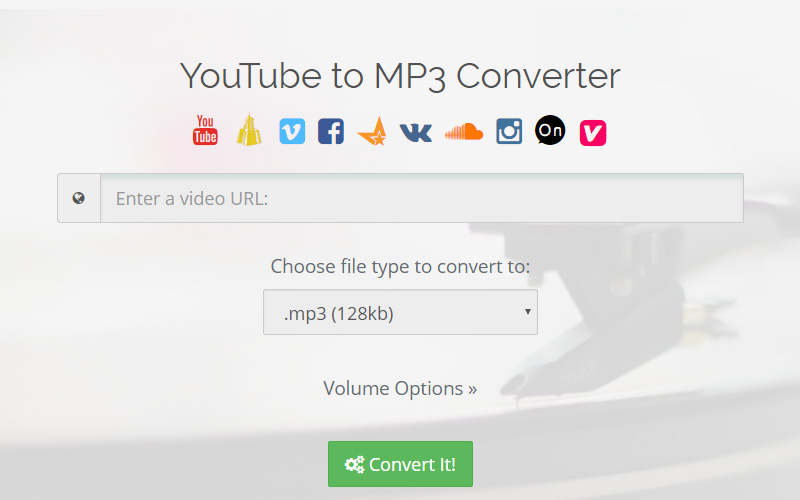 ConvertToAudio.com
Paste the link.
Choose the file format for conversion (audio or video, MP3 is the default setting), and set the volume control if needed.
Click "Convert It" button.
Conversion takes a while, you'll need to wait. This service has a bookmarklet that you can place on the toolbar and click it when you want to convert some video.


6. Browser Extensions
Chrome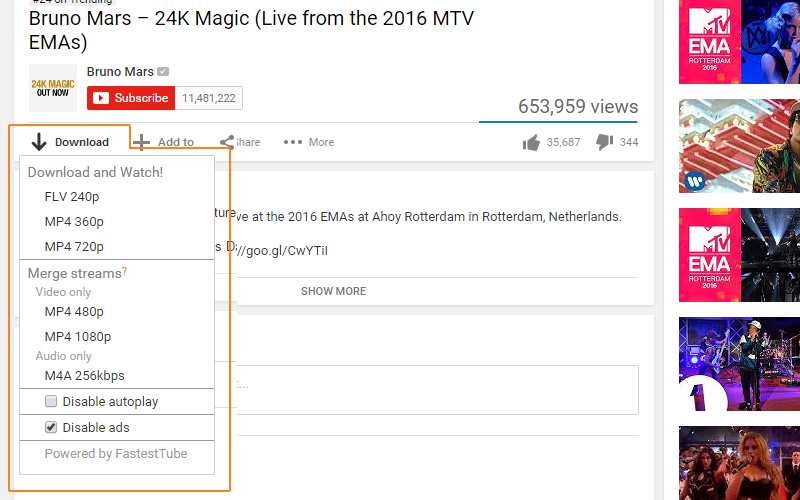 Chrome extension
Downloading YouTube videos on Mac with Chrome is easy. However you are going to run into some issues with downloading, especially if Chrome is your primary browser. As Chrome Web Store is controlled by Google corporation who is owner of YouTube they control what extensions get there, and certainly they have restrictions on plugins that offer YouTube downloading. Even if you stumble upon an extension that will have a name: "YouTube downloader", it will most probably download from any website except for YouTube.
However there are other extensions that can do this, even if they are not from Google Play Store. E.g. FastestTube has an installer for Chrome that goes past the Google Web Store. This extension puts the "Download this video" option on YouTube page with all the format options. Here is how to download YouTube videos on Mac with Chrome extension:
Install the extension.
Open a YouTube video.
You'll see the Download button under the player.
Set the video format and quality. The download begins.
Safari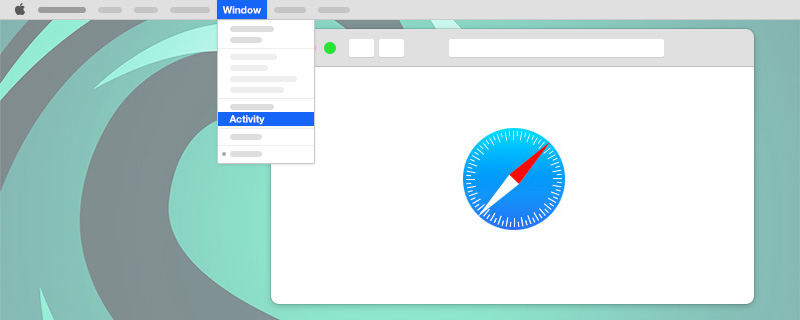 Safari extension
If you know your Safari browser very well you are aware that there are not so many ways to save a YouTube video by means of this app. But downloading YouTube videos on Mac with Safari is possible. To save YouTube videos on Mac in Safari open a YouTube video. While watching it, press Command-Option-A to call Safari Activity window. Also enable the develop menu. Here are the steps:
Check Preferences > Advanced > Show Develop menu in menu bar.
Invoke the resources tab of the web inspector.
Look for a resource of the video. If you can't find it, try reloading the page.
To open the resource double-click it.
Focus the location bar and press option-enter at once to save the video.
NOTE! This method is only valid for Safari 7.0.1 on OS X Mavericks. If you have the latest version of this browser, this method is not going to work.
Firefox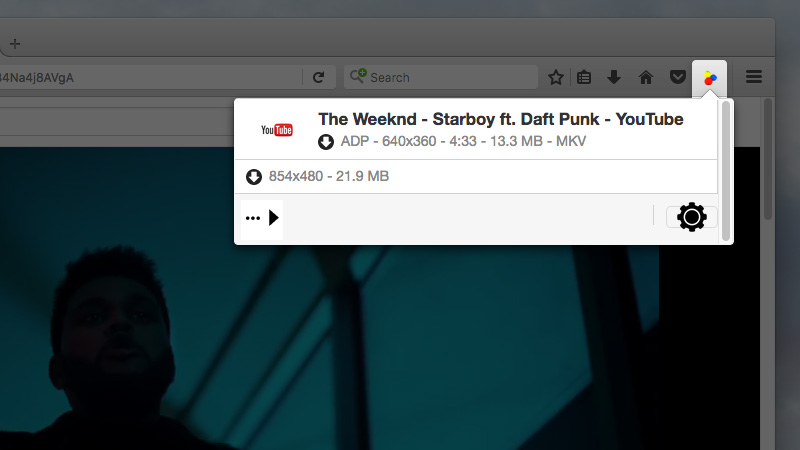 Firefox extension
If you are a Firefox user, we recommend you check the DownloadHelper extension . Once you install it, the DownloadHelper icon will appear in Firefox's address bar or in the status bar at the bottom. Perform these actions:
Start watching the video, and while it is playing click the extension's icon.
You'll see one or several listings for the video. Some of them may be in Flash format while others in MPEG-4.
Decide which one you need and select it to download.
Airy
Requirements: OS X 10.7+ ,
15.46MB
size
Version
3.7.205
(
17th Jan, 2019
)
Release notes
Category:
Downloaders