CloudMounter –
Mac OS X app extension for Finder
There are apps and then there are app extensions. What would we do without them… App extensions are able to extend your favorite apps possibilities. Extensions for Apple devices are usually developed within six main categories: actions (allow you to manipulate content inside another app); custom keyboards (custom keyboards with more functionality than default ones); document providers (allow apps to save and retrieve documents from various services); photo editing (allows managing photos and videos); sharing (expands sharing possibilities with social networks or cloud storages); Today widgets (offer interactive functionality in the panel you slide down from the top of your iPhone and iPad's screen).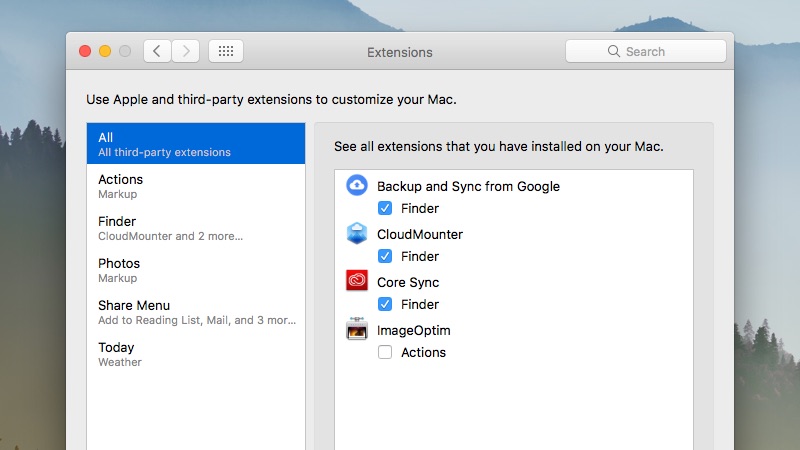 If you are wondering whether it is safe to use extensions, the answer is likely yes. Apple did their best to make sure that extensions are implemented in a way that is absolutely compatible with their platforms' privacy and security.
Also Apple has imposed restrictions on when and how extensions can run. Most of the time an extension will only start functioning when explicitly enabled by a user and can't use more than a small slice of the system's CPU and memory.
The Mac Finder extension we want to mention is called CloudMounter, which integrates with Finder on Mac to offer more power to this standard file manager. For example CloudMounter extension lets you display the status icons for your files in Finder, as well as the context menus for the encryption feature, Dropbox, Google Drive or Amazon S3.
CloudMounter is much more than an extension for Finder
It easily allows for OneDrive Finder integration and Dropbox Finder integration. It masterfully joins forces with Finder to let you use various online storages and servers in Finder as mounted external drives. You can use CloudMounter as an FTP, SFTP, WebDAV, Dropbox, OneDrive client for Mac. And while your cloud storages become easy to access for you in Finder app, you can make them well-protected and secure with the help of encryption feature. CloudMounter simplifies cloud data encryption with the Advanced Encryption Standard (AES) 256-bit.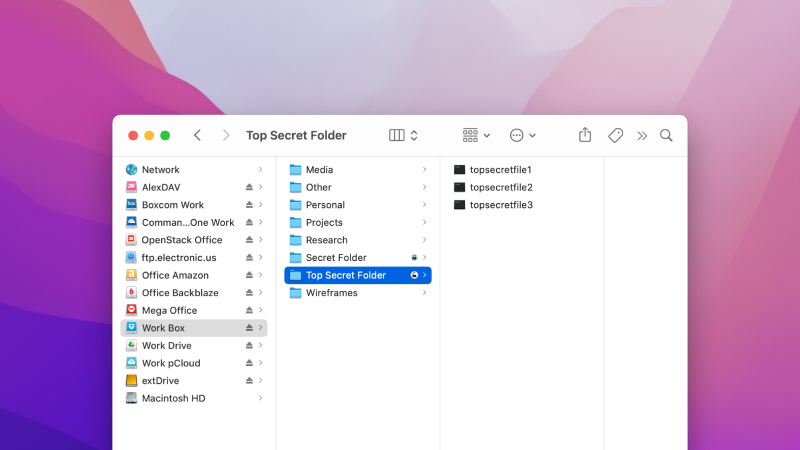 You can easily say that by letting you use various online storages in Finder as if they were additional Mac disks, CloudMounter helps you save your disk space significantly.
CloudMounter
Requirements: macOS 10.12 , 13.1Mb free space
Version
3.11.698
(
16 Dec, 2021
)
Release notes
Category:
UtilitiesApplication