Elmedia Player PRO cracked software

This little article is about how to get Elmedia Player PRO - free media player for Mac OS X - without elmedia player crack, elmedia player pro activation code, elmedia keygen or elmedia pro serial number. Get the latest Elmedia Player PRO Fully activated – a multifunctional media player.



If you were wondering where to get this magical app that will play any media for you - you found it here. Elmedia Player is a free media app for Mac OS X that can play common as well as unconventional audio & video formats, which includes SWF, FLV, WMV, MKV, AVI, MP4, MOV, MP3, DAT, FLAC, M4V, MPG.

And this is why Elmedia Player is the best media player for Mac OS X:

Elmedia Player (Free Version):

- Offers A-B loop, 10-band audio equalizer with presets, allows adjusting video and image layout, etc.

- Access YouTube, Vimeo, and Dailymotion videos directly from the app.

- Elmedia has its own built-­in web browser so you can watch online videos directly from the app.

Elmedia PRO

offers its users even more: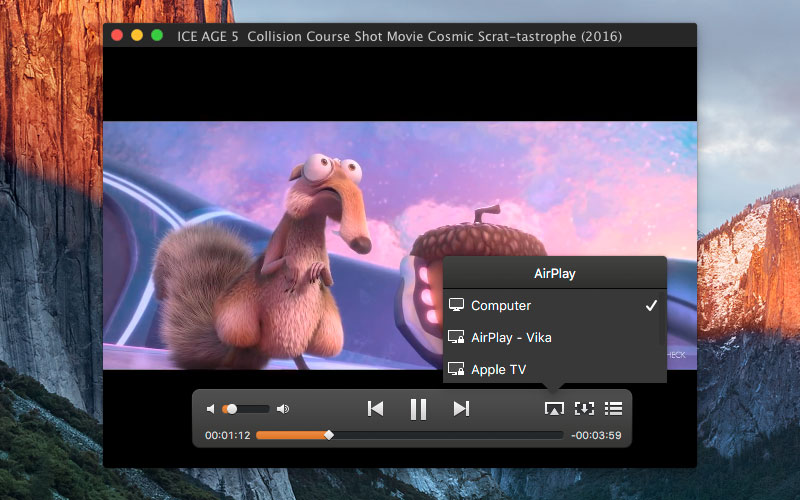 ★ Download YouTube videos in a desired format and quality. Subtitles, if any, will be also downloaded;
★ Extract soundtrack from a YouTube video in MP3, M4A, or other supported format;
★ Download all sorts of video files from the web including the RTMP streams and HTML5 videos. Among the websites supported: Metacafe, Vimeo, Dailymotion, Facebook, etc;
★ When downloading SWF files you may have noticed that some use external files for the proper playback – usually other Flash files, images, etc. Elmedia Player PRO offers you the possibility to save external resources as well;
★ You can take a screenshot of any movie moment with the help of Elmedia PRO. Or you can convert the whole video to the series of screenshots. They can be saved as TIFF, PNG, JPEG or GIF;
★ The app offers virtual surround and speakers emulation, and allows setting the output device for audio; send AC­3/DTS through S/PDIF;
★ When using more than one monitor you can choose which monitor will show full-screen videos;
★ AirPlay is fully supported in any direction: to and from Elmedia Player.
Why people avoid Elmedia Player PRO cracked software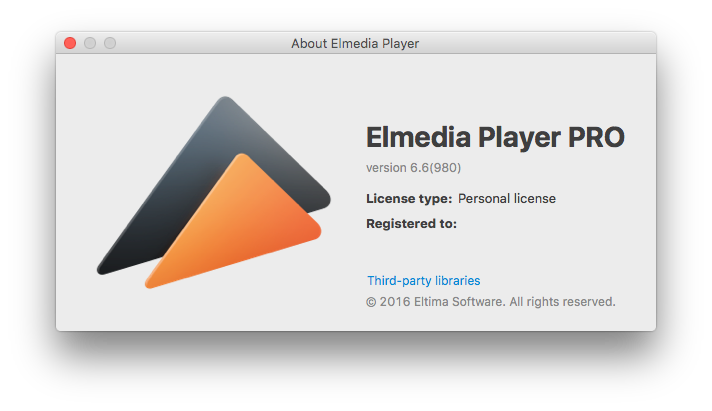 1.
It is illegal
: programmers are putting special code in their software so they will know if your application is illegally obtained.
2.
It won't upgrade
: when there is no way for you to get the newer version then at some point you are stuck with old issues that cannot be worked around and the app will be lagging behind the operating system and other apps.
3.
You don't get any support
: you won't be able to get any support from the software team as they will immediately know that you are using illegal app.
4.
Do you know what you are downloading?
Whoever puts an ad out there saying they were very happy to crack software for you, they don't do it just because they are nice people. Be aware that when you get your "free copy" you may end up with a malware on your machine. And getting that fixed will cost you way more than a license.
5.
Demo versions do stuff too
: you can always try an app before you buy it. By the time demo expires you will know if the piece of software is worthy.
Elmedia Player - a multifunctional free media player for Mac. Elmedia supports an impressive range of common and uncommon audio & video formats.