Things You Didn't Know about Dropbox
Dropbox is one of the first file hosting services we got to know about, yet through ups and downs, despite all the competition in the market, the service is still holding strong. Over the years of extensive Dropbox use we have collected some tips and tricks on how to make most of the service.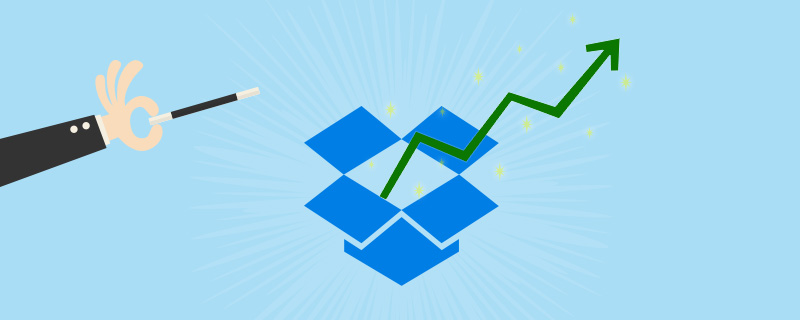 We're sharing them with you here in hope you'll find them helpful:
Get More Storage Space for Free

Dropbox provides 2 GB of storage for free, and most of us do not know that to get more space we do not necessarily have to pay for upgrade. There are other ways to do it, e.g. you can get 125 Mb for connecting social media to your Dropbox account, 250 Mb for just taking a "Getting Started" tour and up to 32 Gb for referrals – 500 Mb for each friend you referred to Dropbox.

Access Files Offline

You can view files even when you are not connected to the Internet. All you have to do is to mark a file as Favorite via the Dropbox app on a mobile device.

Save Files to Dropbox Directly

It is possible to save files directly to Dropbox from your computer applications. This is how you can do it:

In Mac OS X – launch Terminal and type cd Dropbox in the command line, press < Enter >; type In –s ~/Documents/Documents, press < Enter > again.
In Windows – right-click on My Documents folder, select Properties and click Move; select your Dropbox folder.



E-mail Files to Dropbox

There might be times when you cannot upload to Dropbox directly. What do you do then? Send them to Dropbox as e-mail attachments – all you have to do is to create an account at SendToDropbox, now you can use it to send files to Dropbox. They will be displayed in Attachments folder created by the application.



Maintain Firefox Settings with the help of Dropbox

We usually customize preferences and add-ons in web-browsers we use – Firefox in our case, but when we switch to another computer we have to start the customization process all over again. Instead, you could download Firefox Portable, store it in your Dropbox account and use it on any computer for surfing the Internet.

Upload Files via Links

Dropbox upload can be done via links to online files, use URL Droplet. Copy the link to a file – it works better for PDF documents – and paste it into the URL Droplet. That's it.

Download Torrents Remotely (for legal use only)

If your torrent client allows downloading torrents remotely, make necessary changes in its settings. It can be really convenient – by the time you reach home, the latest movie shall be waiting for you in your Dropbox account.

Switch Between Two Dropbox Accounts

Many of us have two accounts on Dropbox – one for business, and the other one for personal purposes. How do you reach for files in one account if you are signed into another one? Dropbox allows you to use an alternate home directory in the command line and create another Dropbox icon and folder in a separate area on your computer. You can change the color of the icons not to get confused between the two accounts. This works only on Mac OS X.

Back Up Your Website

Having a backup of your website can save you lots of time and effort in case something goes wrong with the hosting server. Use a service like Backup Box or a WordPress plugin to do it.

Use Dropbox to Host Webpages

There are services that enable you to create a website with minimal effort. For example, with Pancake you can save text files in Dropbox and edit them whenever required. You can also use Markdown or HTML. There is another service called DropPages, although you might find it a little more complex.
In conclusion we wanted to let you know of an easy and efficient way to manage your Dropbox account. Commander One, essentially a file management solution, can mount Dropbox to Mac. What happens when you mount Dropbox as disk? You can view and access files stored online as if they were on an additional hard drive. Unlike native Dropbox client, Commander One does not force you to duplicate data – locally, in Dropbox shared folder, and online, thus no precious hard drive space ever gets wasted.
Hope these tips will help you maximize multiple benefits offered by Dropbox.
Commander One
Requirements: OS X 10.10+ , 13.1Mb free space
Version
1.7.4(2445)
(
21st Sep, 2017
)
Release notes
Category:
System Utilities