NEW
Yoo-hoo! CloudMounter is now natively compatible with Apple M1-powered Macs!

All your files are encrypted if you need
There is no doubt about FTP/WebDAV, OneDrive, Google Drive, Amazon and Dropbox security when you are using CloudMounter. You can easily set up data
cloud encryption
and secure cloud storages and servers to access them only from your CloudMounter. If someone else attempts to access the storages from a different device or via another app they will see nothing but non-sense.
CloudMounter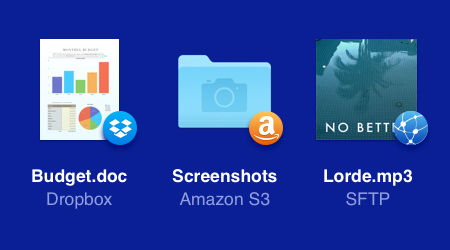 Other app/device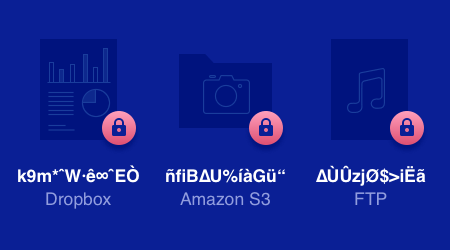 Finder Integration
Mount cloud storage as local drive in your Finder app to work with your cloud files as with local ones.
Why users go for CloudMounter
Not only is it a versatile and safe software solution, but it also offers expansive
support of cloud storages
and web protocols. CloudMounter works with Finder directly and cares about the safety of your personal information. Our team is always working on its updates and new features.
Usage of Keychain
CloudMounter respects your privacy! The app does not use, store or send your personal info to any third parties. Your login details are stored in Mac OS X Keychain and are used for their servers through encrypted channels.
Finder Integration
CloudMounter artfully integrates online resources with Mac OS X Finder and provides the efficient connection between your computer and remote servers. Multiple cloud accounts and web servers can be used as local disks on your Mac without an effort.
More Cloud services
Our team is constantly coming up with new ideas for CloudMounter in order to add new handy features and support for more connections. Currently we are searching for methods to integrate with iCloud and more.
All supported services
CloudMounter supports multiple Cloud services and offers an appealing
cloud security
.