NEW
Yoo-hoo! CloudMounter runs natively on Mac computers with Apple silicon: M1 and M2 series!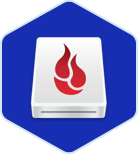 Backblaze B2 encryption software for all your cloud data
Backblaze B2 Cloud Storage works the same way as Amazon S3 or Microsoft Azure - it offers unlimited data storage in the cloud. The Backblaze B2 cloud storage solution is reliable and scalable - developers can work on new apps, corporate workers can store important data, and regular users can keep data of various importance online. For the better Backblaze security we recommend using CloudMounter. This
Backblaze B2 client for Mac
offers encryption for cloud files, and even if someone somehow obtains the access to your B2 storage account from a different device, they will only see a confusing nonsense.
Mount B2 as drive
Use Backblaze as network drive with CloudMounter. And you actually won't need to synchronize data between computer and cloud, which helps save your valuable hard drive space.
Cloud encryption
Wondering how secure is Backblaze? Use encryption for efficient file transfer protection. Increase your Backblaze security with CloudMounter.
Protected access
Is Backblaze safe? It is safe enough but you can make sure that your content in Backblaze B2 Cloud Storage is unreadable to those who do not have the decryption key created in CloudMounter.
CloudMounter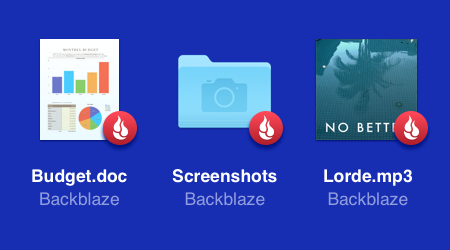 Other app/device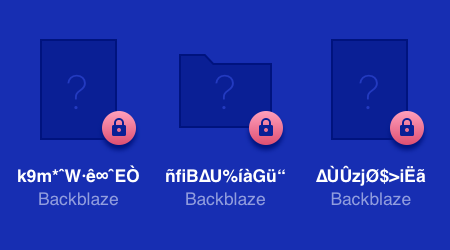 Online files within easy reach
Thanks to mounting B2 cloud storage as a local drive you get to access your cloud files as easily as if they were stored on a local disk.
Why users prefer CloudMounter
Being a "youngster" in the software world, CloudMounter impresses with the set of features it has to offer and with the amount of supported cloud storages and web servers.
Finder Integration
To offer you a great level of convenience, CloudMounter smoothly integrates its features with Finder. You won't even feel the difference between working with local and cloud files.
Top standards of privacy
CloudMounter respects your privacy and never stores your login data. Everything is kept in Mac OS Keychain and is only used to log in to a specific account when you are working with it. Everything is performed through encrypted channels.
Other cloud services
Additionally to what CloudMounter already supports, we are constantly working on new clouds and web servers. This way even if you feel like changing the storage, you won't have to change the cloud manager!
CloudMounter for Windows
Access and manage your multiple cloud accounts as well as remote servers right from Windows Explorer.