As you may already know, Mac OS has its own compression system. This system is built-in to Mac OS and with its help you can zip and unzip files. Unfortunately, the provided functionality is rather basic. And there is no wonder that a great number of advanced users are looking for third party compression apps.
But first of all let's talk about "How to zip files?" and "How to open zip files on Mac?" using a native app.
The build-in OS X zip program is called Archive Utility and is hidden from your sight as it is considered to be a core service of the OS. You won't be able to find it in the Applications directory. However, to open zip files or to zip files Mac users can seamlessly use this app with the help of Finder. As Apple allows it to access and use Archive Utility.
How to compress files and folders on Mac
Launch Finder and simply choose the file/folder you wish to compress.


Right-click the item and choose "Compress" option from the context menu.


This zipped file Mac user would find in the same folder as the original, but with .zip at the end.
How to zip multiple files on Mac
The process of zipping multiple files is the same as the mentioned above. The only difference is that when choosing "Compress" from the context menu it will indicate not the name of the file, but the number of the items for compression. After compression the items will be saved in a Archive.zip file located in the same folder as the original files.
How to unzip Mac files
To unzip file or folder simply double-click the selected item and it will be decompressed into the same folder the compressed file is in. However, if a zip file has multiple items, decompressed files would be found in a folder that has the same name as the zip file.
If you want more advanced features than Archive Utility offers, have a look at the following apps:
The Unarchiver is a powerful zip extractor for Mac that supports a bunch of unusual formats as well as offers a lot of other features.
Keka is another useful tool for unzip and zip for Mac. However, it can extract even more formats than zipping.
BetterZip provides you with rather handy features as well as can be called as one of the top zip file opener, as it extract over 30 archive formats.
With iZip you can effortlessly manage archives on Mac as they are presented as removable disks in Finder.
With Commander One you can not only copy or move files from one archive to another, but also delete and create new files directly in the archive.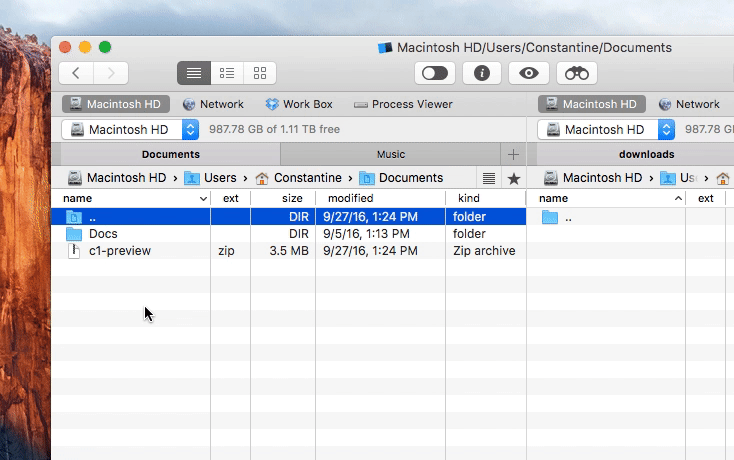 The app supports reading and writing of the most widely used formats and allows moving the archive to another directory while zipping. Commander One also offers shortcuts for making compression easier.
Commander One
Requirements: MacOS 10.12+ ,
58.93MB
size
Version
3.1(3457)
(
16 May, 2021
)
Release notes
Category:
System Utilities