How to download videos on Mac using VideoDuke
The advanced interface of VideoDuke makes it extremely easy and simple to download videos of your choice. Just follow these steps.
1
Find the video you want to save
Search for the video you want to download. Once found, copy the video URL and paste it into the app to start processing it for download.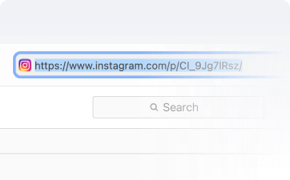 2
Choose format and resolution
Choose format and resolution from the drop-down menu.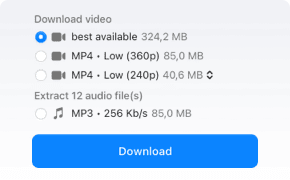 3
Click Download
Hit the Download button and the video will start download to the default folder. You can change the location where the downloaded videos are saved by going to "Preferences".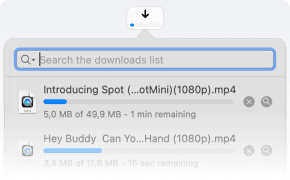 Download any video
Download and convert any online video
VideoDuke is an any video converter Mac that makes it easy to save videos from your favorite websites.
With Simple mode, you just need to find the video you want to download, copy the video link, and paste it into the input field of VideoDuke video download app for Mac. The app processes your video to save to the destination you pick in settings or to your downloads folder. You can choose the video format you want from MP4, 3GP, FLV, to M4V and select the quality you want from 144p, 360p, HD 720p, HD 1080p and more. It's user-friendly for hassle-free downloads.
Convert video to audio
Why VideoDuke is called any video converter for Mac?
VideoDuke is a great mp4 to mp3 converter Mac users can count on with these awesome features:
Download MP3
In Advanced mode of VideoDuke, you can access all the files of a webpage you are viewing, so you can choose which you want to download whether it's the MP4, MP3 file, thumbnail images, subtitles, or any other file embedded in the page.
Convert video to audio
It's easy to convert a video you want to download to an audio MP3 file. All you need to do is click on the "Audio" tab in the VideoDuke interface, and it will extract the audio from the video you want to save.
Extract audio
With Advanced mode, you can see any file on the page that's available to download including the video and audio file, so if you just want to save the music from a YouTube video, you just download the MP3 file.
Best music downloader
VideoDuke's user-friendly features, well-designed interface, and reliability make it the best any video converter for Mac users who want to extract MP3 from videos.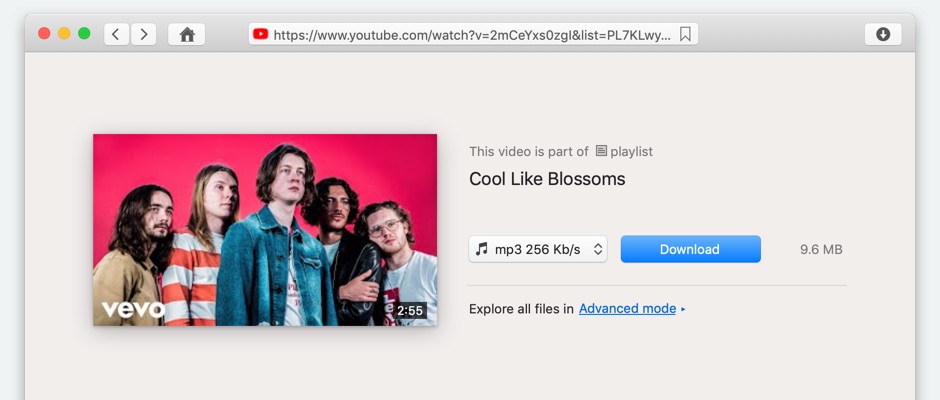 Learn more
More on any video converter Mac
You can use VideoDuke to convert videos to MP3 files to save your favorite songs and soundtracks to your Mac. For more, check here:
Extract audio from video
Advanced mode shows any file on the web page that's available to download including images, audio files, and more. So, you can easily download just an MP3 file from a YouTube video instead of downloading the whole video.
Convert mp4 to mp3
The audio and video converter is one of the best features of VideoDuke. There are times when you need to download just audio from a video to your Mac. Using this conversion feature, you can extract MP3 from the selected video with ease and within seconds.
Best video converters for Mac
Extended features along with well-designed interface make VideoDuke the best and robust video converter for Mac users who are looking for extracting MP3 from video.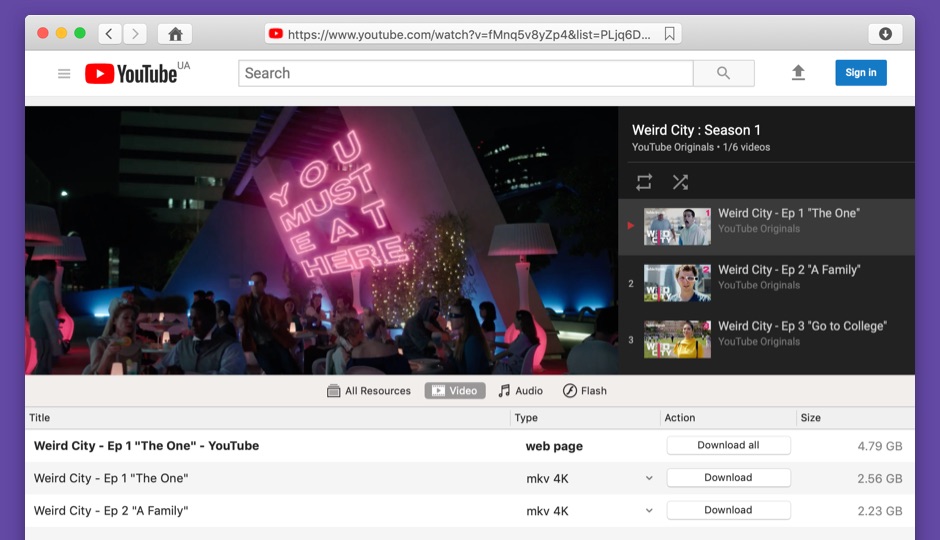 Even more features
Use VideoDuke for much more
VideoDuke is the anyvideo converter for Mac for whatever website you want to save videos from and is compatible with YouTube, Dailymotion, Vimeo, and hundreds more sites. With user-friendly features like built-in search and browser integration, finding and downloading videos is easy as 1-2-3.
Browser mode
Find videos you want to save with the search bar integrated in the download interface.
Quick access
Go to YouTube, Vimeo, and Dailymotion directly from links in the VideoDuke app.
Bookmarks
Save your favorite websites for easy access using the bookmark bar.
Check your downloads
Keep track of the videos and MP3 you save with the download history feature.
Browser integration
Add VideoDuke to your browser to easily download while surfing the Internet.
Two-mode performance
Choose between Simple and Advanced modes depending on your needs in the moment.
Frequently Asked Questions

#1 at Video Downloaders for Mac
VideoDuke
Download videos from almost any website
4.5
rank based on
89
+ users
Get a download link for Desktop
Submit your email address to get link for quick download and get started!
Category:
Video Downloaders for Mac
Pricing:
Starts from $29.95