Benefit from Mac's big screen and read your messages directly on computer.
Convert audio and video files into different formats and resize images to fit your device's screen while syncing.
Sync data on your mobile with any devices or accounts SyncMate supports via Mac (BlackBerry => Mac => any device/account).
Choose and apply the most convenient options only once, next time synchronization will be performed automatically.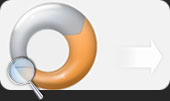 Step 1: Download SyncMate Free edition.
First of all, please, download SyncMate Free edition from here (link at http://mac.eltima.com/download/syncmate.dmg ) and install it on your Mac.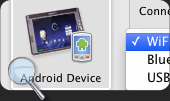 Step 2: Connect Mac and BlackBerry.
BlackBerry device can be connected to your Mac via USB. Follow the simple procedure to establish connection between Mac and BlackBerry phone.

*Have any questions? Read this article.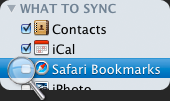 Step 3: What would you like to sync?
SyncMate Free edition will sync contacts and calendar entries between your Mac and BlackBerry phone. Just choose one of the plugins and go on!

*Read Step 6 to find what other sync options SyncMate has for you.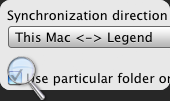 Step 4: Choose sync direction
With SyncMate you can sync BlackBerry with Mac in three directions - Mac to device (Mac data will be added to the existing entries on your BlackBerry phone), device to Mac (device's data will be added to the existing Mac entries) and bi-directional - data will be mutually updated on both sides.

Contacts, calendars, folders, notes (OS X 10.7 or earlier), To Do/Reminders, and Stickies can be synced in three directions; music, images, and video - in two - from Mac to BlackBerry and from BlackBerry to Mac.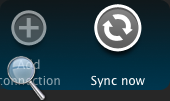 Step 5. Sync NOW!
You are now ready to sync! Just click "Sync now" button to start.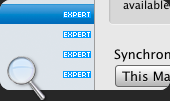 Step 6. SyncMate Free vs SyncMate Expert
While SyncMate Free edition allows syncing contacts, calendars and reading SMS messages on Mac, Expert edition offers additional sync options. SyncMate Expert will sync music, images, videos, folders with different files in them, Entourage notes, Mail notes (OS X 10.7 or earlier), To Do/Reminders on your Mac with BlackBerry device.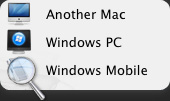 Step 7. Sync even more!
SyncMate allows syncing data on your Mac not only with BlackBerry devices. You can also sync your Mac with Windows Mobile, Android, and Nokia S40 devices, other Macs and Windows computers, Sony PSP, any mounted storage devices, iPhones, iPads, iPods Touch or Nano, Google and Dropbox accounts, cloud storages (iCloud, Yahoo!), and any MTP devices.